What's new?
r15 marks the culmination of four years of work - and the first page of a new chapter. 
We hope you enjoy using it as much as we enjoyed making it.

OmniCal
OmniCal is a camera-based projector calibration system that quickly captures a point cloud of your stage, accurately calibrates projectors to sub-pixel accuracy, and conforms pre-existing surface meshes to match reality.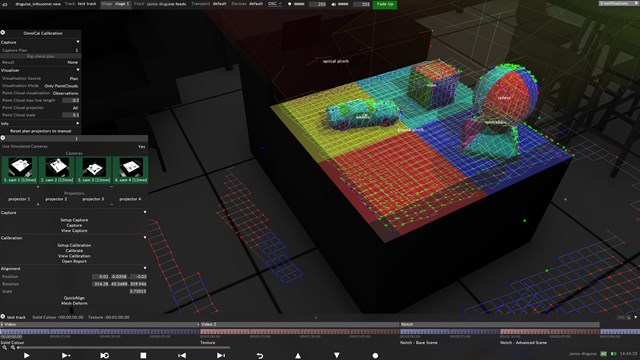 Lux
The new Lux visualiser includes ambient occlusion, directional light, camera exposure simulation, glow, shadows, and physically correct units.
Now you can quickly produce visualisations that are more artistically compelling and technically accurate.
VR
VR lets you and your clients step into your fully simulated visualisation, and be completely immersed in your show.
Compatible with the HTC Vive and Oculus Rift.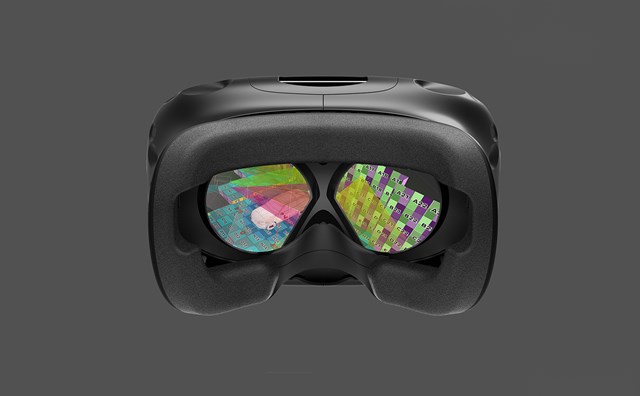 Heatmaps
Heatmaps measure and display the amount of light falling on surfaces from projectors. Export your projector study to provide paperwork evidencing the proposed setup against a target light level.
Now you can be more confident you have enough projectors to deliver the result your client expects.
Release notes
Improvements, fixes and known issues in r15.0.6
Fixes
Major Fixes
Camera - MSAA defaulting to on impacts performance, default should be set to off
Licensing -Ensure license checks cater for disguise OmniCal cameras
Other fixes
[GUI] Upgrade LegacyVideo Layers unnecessarily requires a GroupLayer to be expanded in order to upgrade
[Layers] A multi-selection of Legacy Video layers from within a group will fail to upgrade to Video layer
Improvements
Major improvements:
d3Manager - Warn users if there is an incompatibility between a later software version and earlier OS versions of the pro range
Other improvements:
[VFC] Notify user when HDMI VFC cards are used in an OS that does not support them
Current known issues
VR
VR entails on additional render overhead

This may result in a poor performance
Upgrading 32-bit to 64-bit Sockpuppet shows
There may be issues upgrading Sockpuppet projects from 32-bit to 64-bit in 14.4.x builds. If your project falls into this category, please contact support@disguise.one who can arrange a project upgrade for you
Permissions error after installing
On a small number of machines, a python-based permissions error will prevent software from starting.

This issue can be solved by restarting Windows
Potential UI performance regression with long and busy timelines
With either long or busy timelines containing e.g. a plethora of notes/cues, the UI may suffer a degradation in performance

Minimising the timeline negates this
Slideshows transition time
The transition time between slides in slideshows is currently broken

The fix for this makes fundamental changes to timeline operations, so will take a while to work its way into future releases
Resources
Keep up-to-date by getting the latest drivers, demo projects, PDF guides and much more.
Please select a category to see available resources.
No third party resources were found.
Previous Versions
You can find the latest 8 releases below. If you need an older version please get in contact with support@disguise.one.
Hardware
Find the latest OS images, hardware guides and architectural specifications for your disguise server.